Find out why our swimming pools blow the competition out of the water!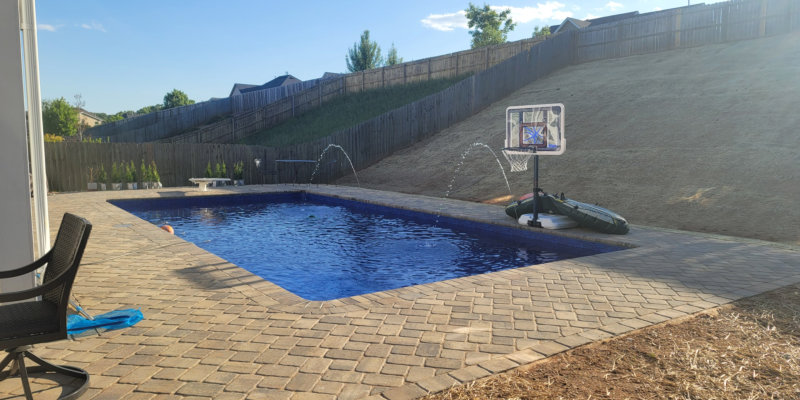 According to many homeowners, swimming pools are great to have in the Greenville, South Carolina region. Whether you want to get in some joint-friendly exercise, host an amazing barbecue, or simply float on the water on a hot summer day, there's no questioning the value a pool can have. Furthermore, when installed correctly, swimming pools can even increase the overall value of your home.
If you've been thinking about getting an in-ground pool, it pays to leave the heavy work to the professionals. Here at Greenville Pavers, we highly recommend working with Greenville Pools for expert pool installation and customized solutions for building the perfect pool for you and your family.
When you reach out to one of their pool contractors, they'll look at the space you have available and help you design the right shape and size for your pool. No two swimming pools have to be alike! Once the design, timeline, and budget are finalized, the contractors will get to work digging out the area and installing the pool in the material of your choosing. Next, they'll apply a pool liner if necessary, and then ensure that everything is firmly sealed before filling the pool with water.
When it comes to swimming pools, however, the design process doesn't end with the pool itself. If you really want to customize and personalize your new pool, you can upgrade to decorative pavers instead of standard concrete for your pool deck. Plus, if you work with Greenville Pools, you can upgrade to this option free of charge.
If you're curious about swimming pool installations or pool deck upgrades, don't hesitate to reach out to us today!