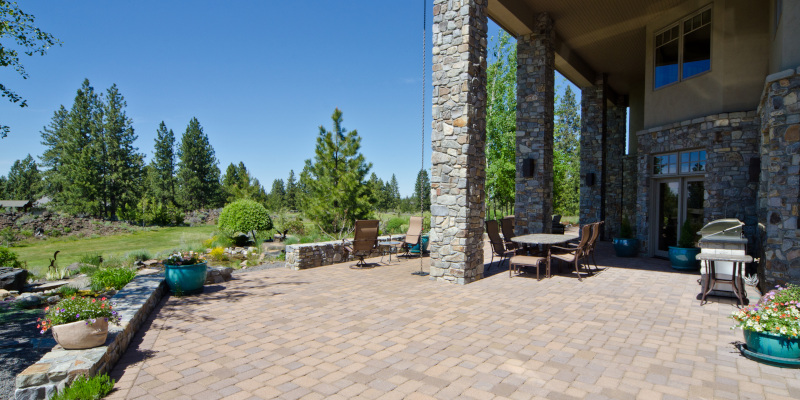 Many people spend a majority of their time indoors at work, school, or performing tasks in their homes. If you have a backyard space that isn't used, an outdoor patio is a great idea. An outdoor patio is an excellent way to extend your usable living space outdoors, and gives your home an additional area for dining, gathering, relaxing, and even cooking!
There are many benefits of getting an outdoor patio, including inspiring you to get outdoors and enjoy the fresh air and nature more often. Studies have shown that being outdoors is relaxing and helps reduce stress. The possibilities for an outdoor patio are endless. You can choose a simple seating area or install a more elaborate area for cooking or viewing movies. Fire pits are also a popular choice, as they allow you to unwind next to a glowing fire, feeling the warmth and inviting ambience.
At Greenville Pavers, we specialize in designing and building beautiful outdoor spaces and patios for homes in the Greenville, South Carolina area. We will work directly with you to bring your vision for your outdoor space to life, so you can have exactly what you want. Our team is composed of industry professionals with over 75 years of combined experience, so you can be assured that we deliver high-quality work. Our success is built on quality workmanship, exceptional service, trust, and credibility. We always do what we say we are going to do, and we stand behind all of our work.
Our team strives to not only meet but exceed your expectations for your space. Give us a call today for a free estimate and to see how we can make your backyard an inviting, relaxing space with an outdoor patio. We look forward to working with you to bring your vision to life!