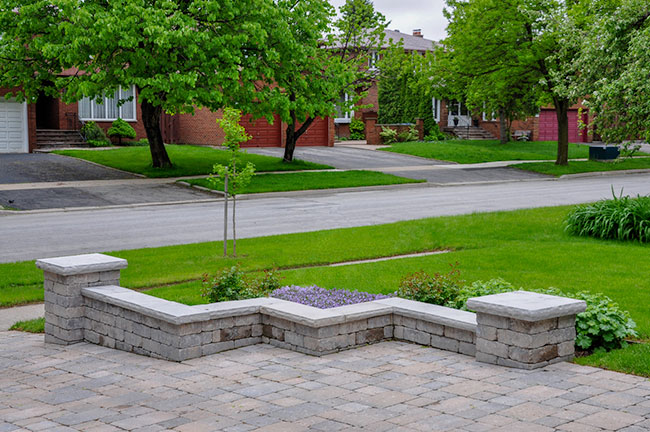 Replacing your old, cracked cement driveway with pavers adds value and aesthetic appeal to your home. At Greenville Pavers, we have many different types of pavers available in a variety of shapes and colors, so you can design a new driveway that fits the style of your home.
You can choose between natural stone, cement, clay, or porcelain driveway pavers. Each has different purposes and benefits. If you're looking for something that endures well under frequent weather fluctuations, provides everything from a modern to classical designs, requires minimal maintenance, or is easy to repair, pavers are the ideal solution.
Pavers are easy to maintain and add the special charm you're looking for. When you choose driveway pavers, you can get creative with interlocking patterns and using varying shapes to add dimension. When you install driveway pavers, you don't have to settle for boring. Making the most of something often deemed to be boring will transform the aesthetic of your home.
Using driveway pavers adds a realistic, elegant statement. You don't need to compromise on durability and quality to find something you love. You can design a beautiful driveway that will last decades without the inconvenience of replacing large sections that suffered under wear and tear.
If you're ready to boost your home's curb appeal, reach out today. Our team is ready to help you design the best paved driveway to fit your style and needs. When you share what you're looking for, we'll provide a realistic quote to help you get started.