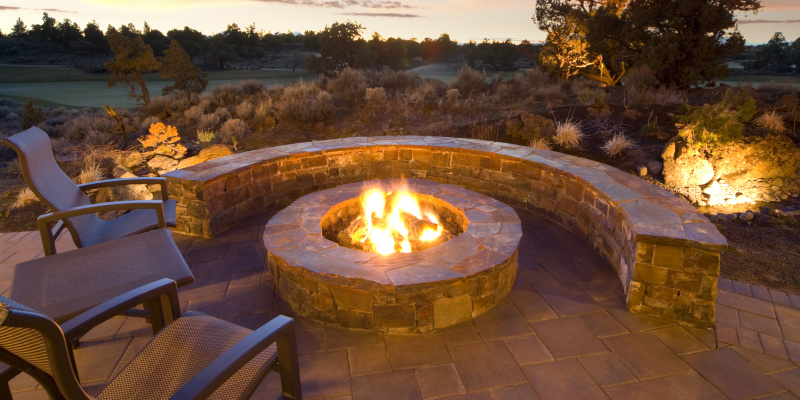 Many of us have fond memories of sitting around a fire with family and friends as children, telling stories, roasting marshmallows, and feeling the warmth of the fire on a cool night. Having fires may bring back fond memories, but having an outdoor fire pit could foster these feelings again, conveniently in your own backyard!
An outdoor fire pit is a beautiful addition to any backyard space. It can act as a focal point for gathering and entertaining guests and will provide the perfect ambience and warmth for those late evenings with family and friends. An outdoor fire pit is also a fun way to roast marshmallows or hot dogs with the kids without having to leave the comfort of your property. Additionally, an outdoor fire pit will add to the value of your home and increase the curb appeal.
At Greenville Pavers in Greenville, South Carolina, we specialize in all types of hardscaping, including outdoor fire pits. We work with you to get the exact look you are going for. We love to enhance your outdoor space with our excellent workmanship and design. Our team of industry professionals has over 75 years of combined experience, and we use our extensive knowledge and experience to not only meet but exceed your expectations. If you are ready to elevate your outdoor area, reach out to us. We stand behind all of our work and strive to provide exceptional customer service. Give us a call for a free estimate and to schedule with our contractor and team today!