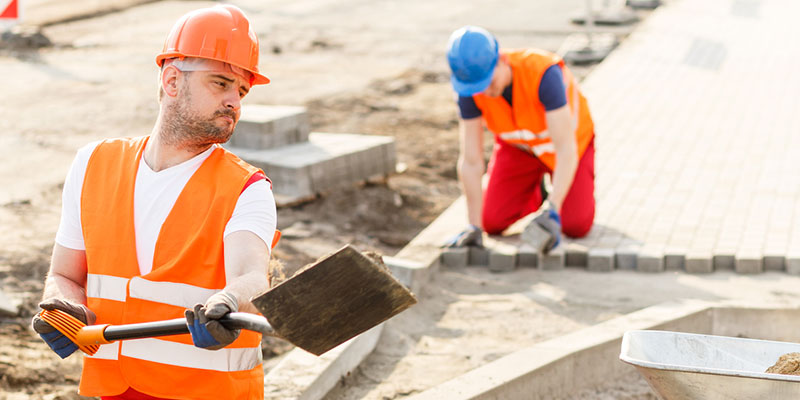 A well-crafted sidewalk adds positively to the overall appearance of your home. Although DIY projects in construction are possible, they can be challenging when you lack experience. While many city sidewalks are composed of concrete, we offer a more attractive alternative by installing sidewalks formed from pavers. Here's why hiring a professional sidewalk paving contractor for this type of project is the best idea.
Saves you money. It's a common assumption that not seeking professional help will save you money. However, this is not entirely true as DIY projects can lead to costly repairs in the future. On the other hand, a professional sidewalk paving contractor like us at Greenville Pavers has the necessary knowledge and skill to complete your sidewalk paving project successfully without wasting resources.
Enhances safety. Using inferior tools could pose a safety hazard to you and your family during a DIY project. Hiring a professional ensures safety due to the contractor's diligent precautions and planning.
Saves time. The DIY approach can take weeks of tedious work to complete. On the contrary, a professional paving contractor will install or repair your sidewalk with speed and efficiency, delivering results on time. We will take care of your sidewalk paving project, so you get more free time to focus on your regular schedule.
Top-quality results. An experienced professional sidewalk paving contractor will provide high-quality services. With over 75 years of combined experience in residential and commercial construction, our team of professionals offers reliable, excellent services that meet your unique demands. Our success is built on service, credibility, and trust, and we do whatever it takes to ensure you are satisfied with the result.
Call us today if you're looking for a sidewalk paving contractor to install a sidewalk made from pavers in Greenville, South Carolina.