Mimic the appearance of brick, stone, or slate with concrete stamping.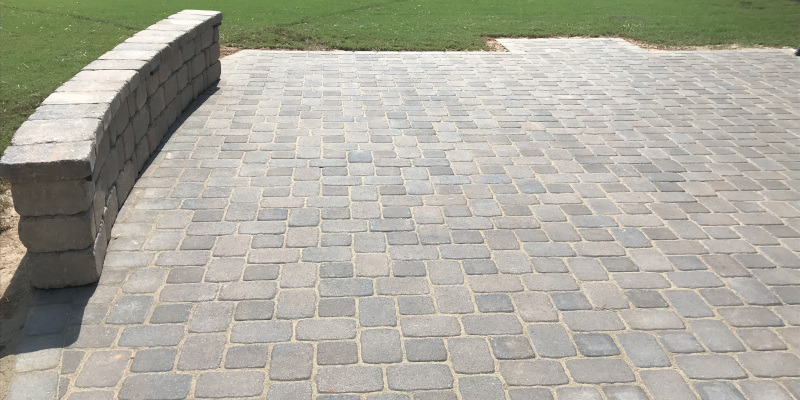 Brick, stone, and slate all make beautiful surface materials, but installing these natural stone materials can be a considerable investment. If you are looking for a way to enhance your outdoor living space without the significant investment of brick, stone, or slate, concrete stamping may be a good option.
Concrete stamping is a decorative concrete technique used to mimic the appearance of other materials. It involves impressing or stamping a pattern onto freshly poured concrete before it fully hardens, creating a visually appealing and textured surface.
Concrete stamping gives you the flexibility to choose a stamp pattern and color you like, allowing you to match your surface with your outdoor living space's style and landscaping theme. Stamped concrete also provides the look of more expensive materials at a fraction of the cost, and when properly maintained and installed, it can withstand weather conditions and heavy foot traffic. Additionally, stamped concrete requires minimal maintenance to stay looking its best.
If you want to enhance your outdoor living space with concrete stamping, turn to us at Greenville Pavers. We provide concrete stamping services throughout the Greenville, South Carolina area, and we're excited to add beauty and interest to your outdoor living space with this service.
We have over 75 years of combined experience with paving and construction, and we will do a great job when we add stamped concrete to your property. Contact us today to learn more about the many benefits of concrete stamping and get a quote for your project.