Improve your outdoor living space with decorative concrete.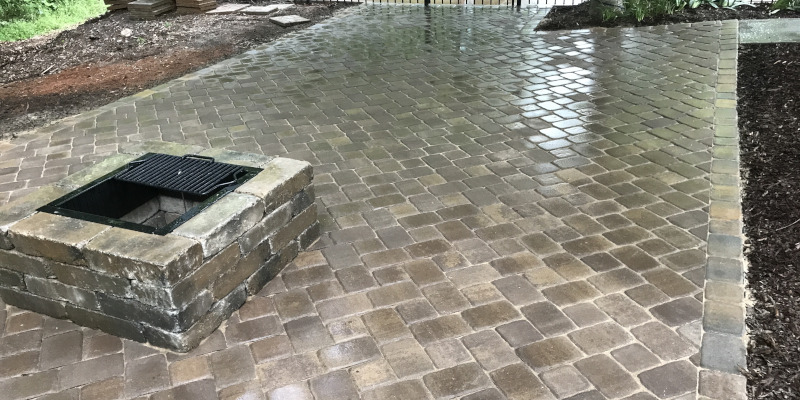 When you think of concrete, you probably think of a highly durable, strong material used to create driveways, patios, and sidewalks. Although concrete is often used to create durable surfaces, you may not think of it as a particularly decorative or beautiful material.
However, concrete can be more aesthetically pleasing than you think. At Greenville Pavers, we do decorative concrete work, and we're excited to show you how this material can transform your outdoor living space. We can use decorative concrete to create an appealing walkway, patio, pool deck, or another surfaces in your yard that complements your home's architectural features and your landscaping.
One of the reasons why we are big fans of decorative concrete is because it offers a wide range of possibilities for adding colors, patterns, textures, and finishes to concrete surfaces. We have completed many decorative concrete projects throughout the Greenville, South Carolina area, and each one adds a unique touch to the surrounding space.
The success of your concrete project and the durability of your new decorative concrete depend on a precise installation process. We will carefully install your new decorative concrete so that it not only looks great, but also continues to enhance your yard for years to come.
Improve your yard and give your outdoor living space some added interest with the addition of decorative concrete. Reach out to us today to learn more about this decorative landscaping material and discuss your project with our professionals.